Services
Horoscope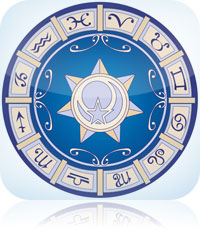 Astrology has been used by virtually every advanced civilization for thousands of years, but it has almost always been very controversial as well. Today, skepticism about astrology is as strong as ever, and there are many good reasons for this. Astrology has its roots in ancient times when less scientific methods were employed and superstition was rampant in many of these civilizations.

Over all Astrology is a science which gives the connection between us on the Earth & cosmos And horoscope is an astrological chart or diagram representing the positions of the planets, and stars at the time of an event, such as the moment of a person's birth.

There have 12 houses in our birth chart and the houses represent the fields of experience wherein the energies of the signs and planets operate. Rather than symbolizing just the outward experiences and environmental circumstances specified by most traditional astrology, the houses are also revealing of the inner state and of one's personal subjective experience and attitudes. By noting the planets' placements in the natal chart, an astrologer can tell which levels and areas of experience will be strongly emphasized in a person's life.
Vastu & Remedy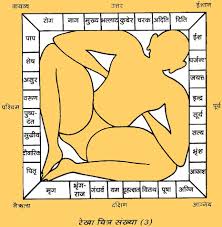 Vaastu is the science of direction that combines all the five elements of nature and balances them with man and materials. It is all about the interaction of various forms of best effect on a living person. It aims to create a subtle conducive atmosphere in a structure in which we can bring the best in ourselves, thereby paving the way for enhanced health, wealth, prosperity and happiness in an enlightened environment. Like any other science, vaastu is universal, rational, practical and utilitarian. It is not a religion but a science.

The principle laid down in Vastu Shastra were formulated keeping in view, the cosmic influence of the Sun, its light and heat, solar energy, directions of wind, the moon position, the earth's magnetic field and the influence of cosmos on our planet. The system is an admixture of science of directions, astronomy and astrology.

What is Vastu Shastra? - Vaastu Shastra, Vastu Shastra based on Ancient Science, Indian Vastu Shastra according to The directions - The importance of orientation of a building is not only for saving energy but also to have a better healthy house design, which not only gives comfortable living but also gives good health, prosperity and wealth to the house owners/occupiers and these families. There lies a co-relation between the rotational scenario of the planets and the house design and their different directions with respect of NORTH. The building of any type and its construction meets the purpose if proper orientation has been given using suitable local building material. It increases not only its life span but also improves the condition of occupants. There are instances where buildings are not planned according to required local orientation were lost or deteriorated much faster then the buildings having built with proper studies of orientation. The proper orientation means the proper knowledge of all the eight directions. It is a common knowledge that the direction from where the Sun arises is known as East (Poorva) and where it sets as West (Paschim) and when one faces the East direction, towards one's left is North (Uttara) and towards one's right is South (Dakshina). The corner where two directions meet obviously is more significant since it combines the forces emanating from both the directions. According to Shastras if we worship, revere and respect the Lords of these eight directions, they will shower on us their blessings and benefits. Let us examine their importance according to scriptures. rth's magnetic field and the influence of cosmos on our planet. The system is an admixture of science of directions, astronomy and astrology.

FEW OF THE MAJOR BASTU DEFECTS

• North east is cut off
• Kitchen, Bedroom, Toilet, store room or rubbish in North-East.
• North-East is completely blocked by neighbours wall (and or no windows)
• Brahmastana / Centre of building is obstructed by walls, pillars, toilet, room etc

• Main entrance is in the South-West
• South-West extended or cutoff
• Water and / or extended or cutoff land / house in the South-West.
• South-West open with large windows, veranda
• Main entrance is in the South-West
• South-West extended or cutoff
• Water and / or extended or cutoff land / house in the South-West.
• South-West open with large windows, veranda
North is closed, contains a toilet, stored rubbish, or clutter.

Bedroom in the South-East.

EFFECT : -
LACK OF ENERGY, LEARNING DEFICULTIES, HEALTH PROBLEM, LOSS OF WEALTH, CARRER OBSTRUCTIONS, FINANCIAL PROBLEMS , OPPERTUNITIES MISSED AT THE LAST MOMENT , DEPRESSION , RELATIONSHIP PROBLEM AND OTHER DISHERMONY ALSO MAY ARISE.
Tantra
Tantra is derived from the two Sanskrit words – Tanoti, meaning to expand, & Trayate, meaning to liberate. It is the Hindu science of expanding and liberating the soul. It encompasses almost all the spiritual practices of the Hindus – like Pooja, Stotra, Mantra, Yantra, Yoga, Meditation etc.

So many tantrik remedy is there:

1. kalsorpo dosh nasak kabaz.
2. saraswati kabaz
3. bhowmo dosh nasak kabaz
4. mahamrityunjoy kabaz
5. basikaran kabaz etc.

Few mantras for prosperity:
WEALTH MANTRAS:
Om Namoh hreem shreem kreem shreem cleem sleem Shrilaxmi mam gruhe dhan chinta door karit Swaha

Increases your skill:
Om kreem kreem kreem swaha
K P Astrology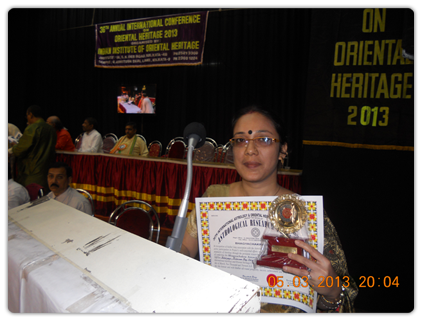 Astrologer DEBKANYA a renowned name in astrology .Bastu sastra. Palmistry .numerology & spritual astrology . Regd No. S/IL/88843. Get the Tittle of "JYOTISH SASTRI" from M.A.B.T.R.S in the year 2012 . And get "BHAGYACHAKRA AWARD" from 36th annual International Oriental Heritage conference in the year 2013.

Krishnamurty paddhati (k.p)
This is an excellent system (Paddhati) of astrological predictions conceived, created by The Great Indian Astrology master, late Prof. K.S. Krishnamurti.

As you must have experienced that pin-pointing of the timing of the events is rather difficult (? impossible) when one uses Vedic or any other system.

At the same time in cases of Twin Births the charts of then two persons will remain almost same in Vedic system. However there is always a lot of difference in them.

If you want a precise 'YES' or 'NO' answer astrologically then it is also difficult in conventional astrology.

In conventional horary astrology if two or more people approach to you at the same time then it again becomes very difficult to give accurate predictions as their charts will remain the same. To overcome the above and similar short-comings of the conventional vedic system, KP comes as saviour.